Eco Friendly Home by Laurie Bornstein (CEO & Education Director for the International Feng Shui Guild
The Conscious Design Green Expo is now complete for another year, but the energy and synergy created at the event will surely live on. Our Feng Shui community united with other eco-friendly industries and met with the intent to share who we are and our desire to work together to co-create environments that blend Green Design, architecture, sustainable living and Feng Shui. What we came away with was so much more, relationships were made that will enable us to join together effectively in the future, consciously working to improve the quality of life on our planet.
Early last spring, when the IFSG (International Feng Shui Guild) was first invited to participate as a sponsor for this event, I envisioned creating a lecture format that would bring together each of the foundational Feng Shui perspectives and schools in the spirit of unity, and embracing the foundation that we all share. What occurred was so much more than what I could possibly have imagined.
The IFSG had a series of 3 panel lectures, one on each day of the conference. Each of the IFSG panel discussions consisted of a group of professionals representing Traditional Feng Shui, BTB and Modern Feng Shui. Our lectures began with the history of Feng Shui and it's transition through time on the first day, the perspectives of the different Schools on the second, and ending on the third day with a powerful presentation by 8 of our IFSG professional members, each representing a different field as they shared how they successfully incorporate Feng Shui into their professions. At each of these lectures, the energy created and the spirit of generosity from each of our speakers was incredible - they literally created a foundation of unity and community for each of us to build upon. It was truly a series of magical moments, and together we crossed the bridge into a new era for the practice of Feng Shui and bringing each of us as collaborators within the eco-friendly community.
In the spirit of the Conscious Design Green Expo, we will now look at an increasingly common question, and one which is at the root of our contemporary practice of Feng Shui. "How can you make your house into an eco-friendly home filled with comfort, balance and harmony?"
While we are all different from one another and our needs are unique, there are some basic steps we can all take to create homes that embrace sustainability.
1. The feeling of home begins outside. Take a look at the entry and front walkway to your home. Is it overgrown with trees and shrubs that block the entry of natural light into your home? If this sounds like you, trim back the shrubs; create an easy, open pathway to your home. One that welcomes you, and natural light, into your home.
2. Take a walk through your home. Are your rooms and hallways dark? Create a sense of openness and welcome by cleaning the windows and replacing old incandescent light bulbs with compact fluorescent bulbs wherever possible.
3. Observe how the light enters and fills your rooms. Is there a way to capture more light, or use the room in a way that enables you to better enjoy the beauty of the natural light as it enters?
4. What colors do you have in your home? Are they warm and inviting? If not, consider adding mid-tone colors in a range that you feel drawn to. Be sure to use an eco-friendly paint. All major paint companies now carry a wide range of colors in low VOC paint formulas. Don't be afraid to give one a try.
5. If you don't already recycle, now is the time to begin. Many towns throughout the US offer curbside recycling services; contact your local officials to find out how to begin.
6. Turn your thermostat up in the summer and down in the winter. Even a few degrees difference can make a big difference in total energy usage.
7. Switch to environmentally-safe cleaning products.
8. Buy reusable grocery bags instead of using the plastic or paper bags offered at the grocery store.
9. Buy local produce and products as much as possible. This simple step greatly reduces the overall energy consumption needed to fly or truck the products we use to us.
We nurture ourselves through the choices we make. When our choices also benefit the environment, what we receive in return are homes filled with comfort, beauty and inspiration. The feeling of home can't be bought. It comes from an intimate relationship between ourselves and our most personal spaces. When we focus on changes that nurture and support us as well as support our local and global environment, we fashion our life around sustainability, responsibility, comfort and beauty.
Our homes shape us just as we shape them
What shape is your home in?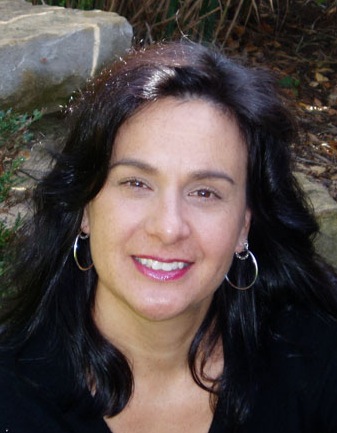 Feng Shui Teacher and Entrepreneur Laurie Bornstein, "The Feng Shui Marketing Queen" is the author and creator of 'Simple Feng Shui Series', her FREE monthly e-zine, filled with articles and tips on how to live and work in balance. Visit her online to learn more.
Copyright © 2007 Harmony Life, LLC. All rights reserved.Laurie Bornstein
CEO & Education Director for the IFSG
laurie@harmony-life.net
201-541-5744
Inspired?
Would you like to practice this art for a living?
Want to Find Out More?