Tom Bender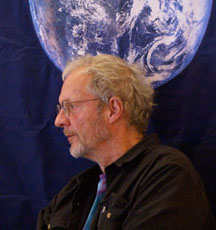 Architect, author, economist, and feng-shui practitioner, Tom Bender is one of the founders of the "green architecture" and "sustainability" movements. His work has spanned the gamut from technical tools such as solar design to the spiritual roots of our cultural problems.
His "Factor 10" economic principles have been endorsed by the European Union, the OECD environmental ministers, the World Business Council for Sustainable Development, and United Nations Environmental Program.
Bender's depth of experience in application of subtle energies in our surroundings has been a vital element in the acknowledgment of chi energy now occurring.
In the architectural field, he is known for restoring soul to our surroundings and sustainability to our communities. His Silence, Song and Shadows and Building with the Breath of Life show how our surroundings can heal the diseases of the spirit that plague our culture, and restore our connection with the rest of nature.
Our awareness of the realms we live in and the resources available to our lives is expanding through his work making the physics of qi energy understandable.
Tom is author of four exquisite books; 'Building with the Breath of Life', 'The Heart of Place', Silence, Song & Shadow and Learning to Count What Really Counts along with a number of fascinating videos.
Read more about Tom Bender's work here: http://www.tombender.org